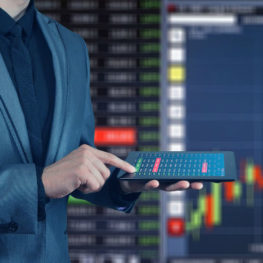 Build competence in Equity Derivatives and successfully clear NISM Equity Derivative Certification Examination with our Video Course, Question Banks and Mock Tests. • Video course with more than 4 hours of video lectures. • More than 500 updated questions, with Topic wise scoring. • Detailed and updated Payoff charts, Derivatives basics and strategy explanations. • 2 Mock Tests, that simulate live exam conditions • Detailed explanation to learn and revise concepts. • Personalised problem solving and attention
QUESTION BANK
End of topic quiz and explanations for all 10 topics.

500 Questions and 2 Mock-Test under real exam conditions.

Answers with detailed explanations to understand concepts and for revision.

Individual attention to brush up on weak areas.
Price starts at Rs. 299
VIDEO COURSE
4 + hours of video lectures.

Challenges and Quizzes to revise and brush up on the material.

500 Questions with 2 Mock-Test under real exam conditions.

Handouts to revise and understand concepts

Learn formula and calculations with numerous examples and recorded Microsoft Excel workings.

Personalised attention on individual topics.
Price: Rs. 699 Rs. 1099
SAMPLE TEST
Free Sample Test

Check your exam preparation.

20 questions covering every topic.

Timed test with negative marks, based on Exam Pattern.
FREE